Last year RANCH and Friends of the Parks teamed up to get Clybourn Park at 1755 N. Clybourn renovated.
The work has been a huge success and Clybourn Park is once again an inviting oasis in our neighborhood.
RANCH hosted the reopening celebration on Saturday, June 7 and it was a wonderful time. Thanks to Alderman Michele Smith, Alderman Scott Waguespack, and Alderman Bob Fioretti for attending and helping the neighborhood kids cut the ribbon to officially reopen Clybourn Park.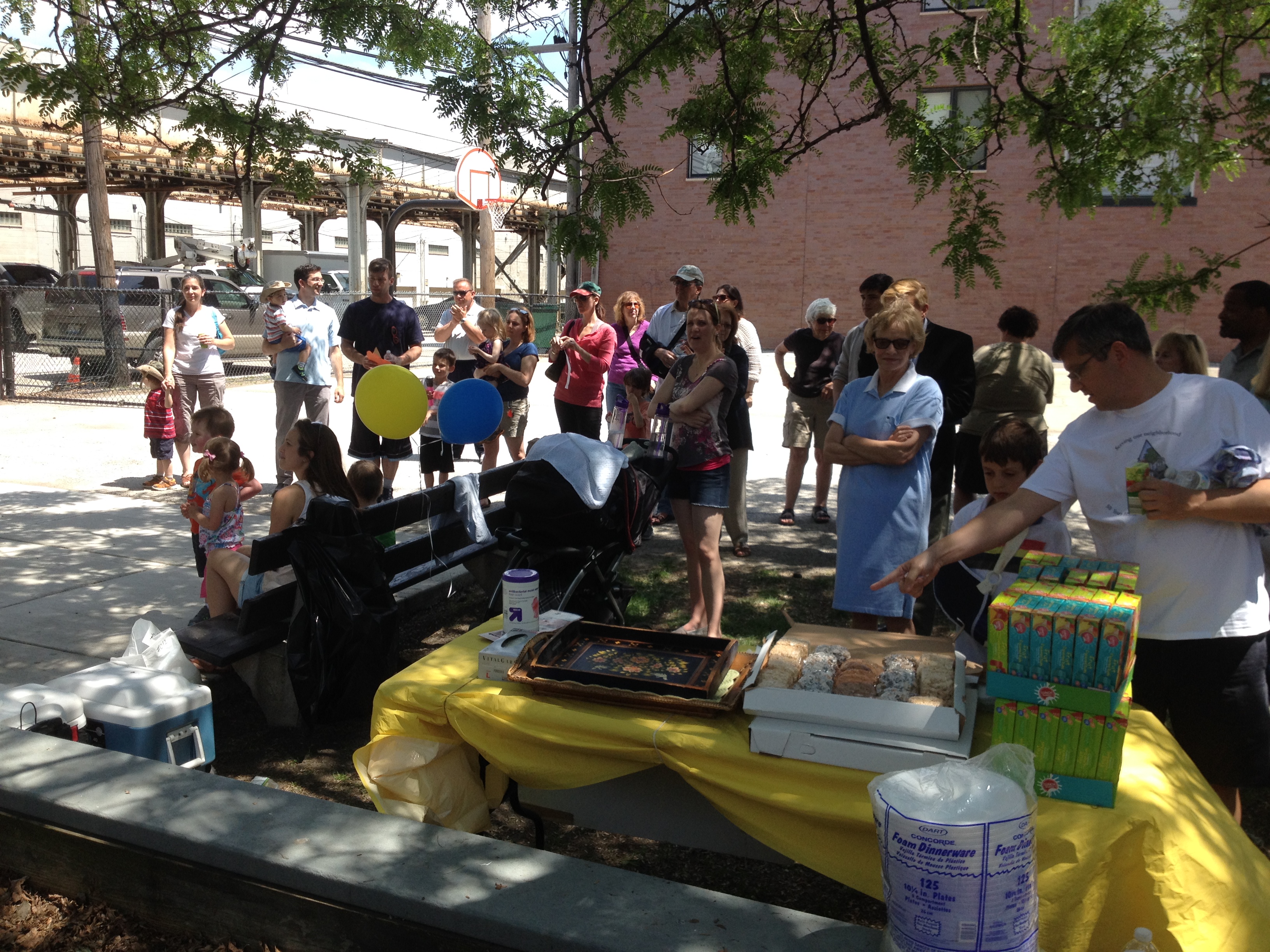 The neighborhood kids cut the ribbon with the help of Alderman Fioretti, Alderman Smith, and Alderman Waguespack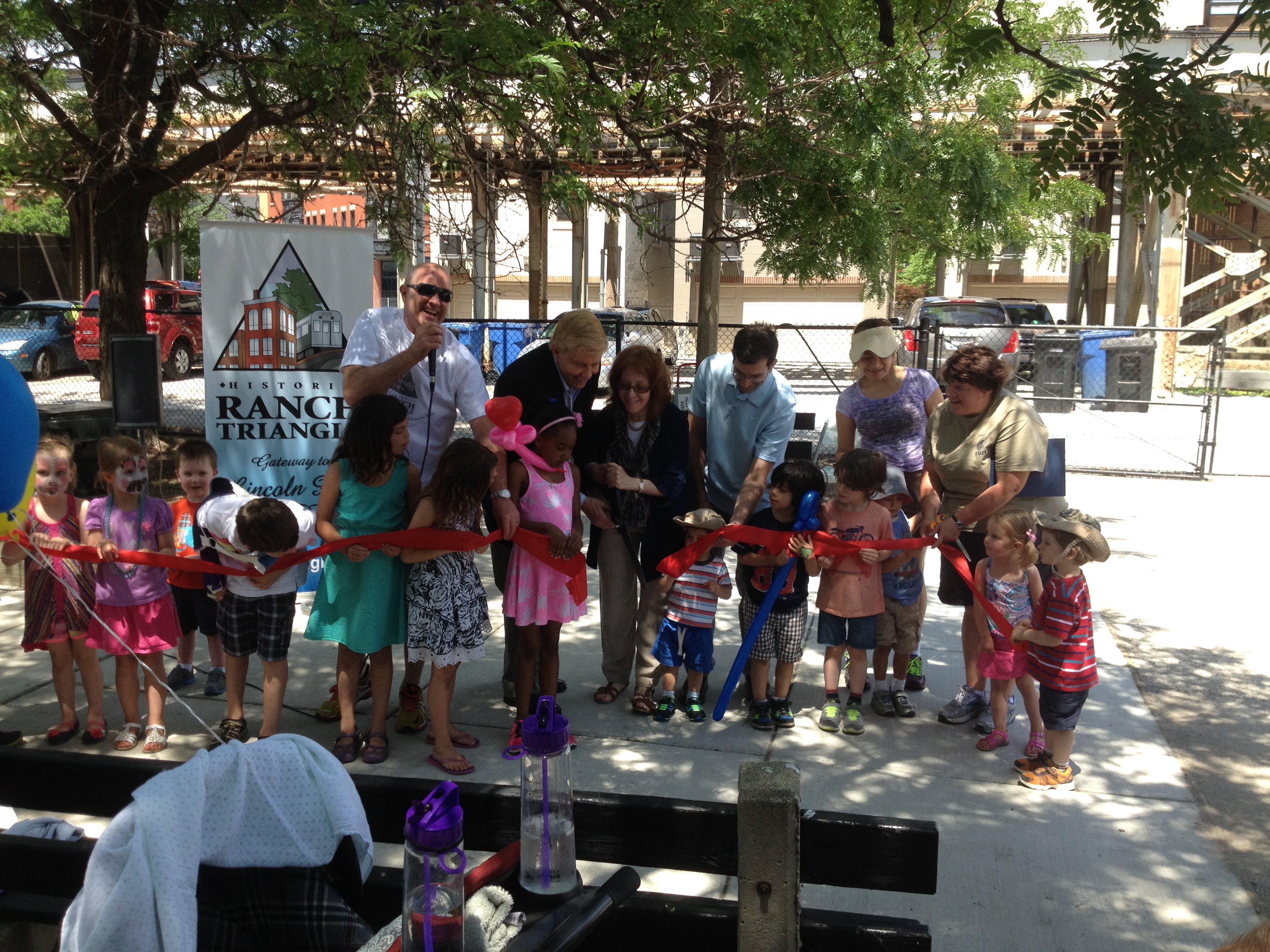 Thanks to Amato's Pizza, Chicago Bagel Authority, and Aldi's for donating treats.